Reliable Golf Carts Inc carries a complete line of new golf carts including EZ Go, Club Car, Yamaha, XRT and many other brand electric or gas models. Our new golf cart lineup has everything you need to get the job done. We know golf carts and our knowledgeable sales staff is here to answer any questions you may have. We sell new carts all over the state of Florida and have some of the best prices as well!
Whether you are a personal cart owner, transportation and utility vehicle customer or a fleet account, we have the experience and resources to handle all of your Golf Cart needs.
We are committed to excellence in customer service and developing long-term customer relationships based on reliable products, a family-friendly atmosphere and competitive prices. Give us a call if you can't find which model golf cart you're looking for. We will surely track one down!
Available Golf Cart Models
2 Passenger
4 Passenger
6 Passenger
Utility golf cart models with dump box
Flat Bed golf cart models for hauling larger loads
Ready to find out more?
Drop us a line today for a free quote!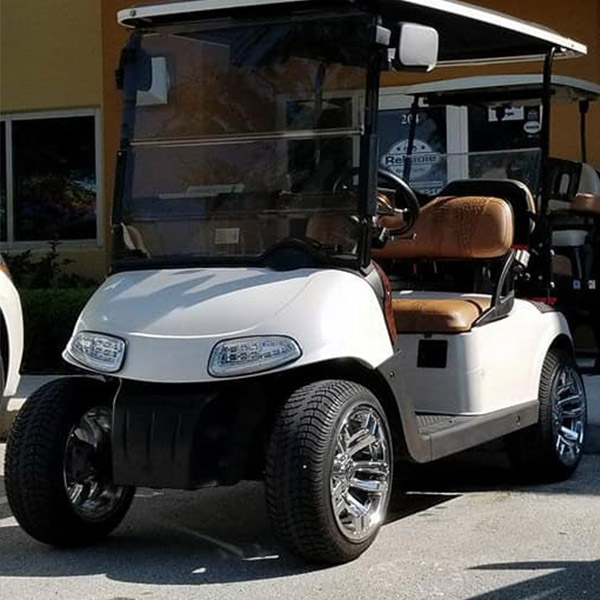 About Reliable Golf Carts
Reliable Golf Carts Inc. is a family owned and operated golf cart sales and service business with the belief that our customers needs come first. Our owner is a disabled veteran and upholds the commitment to meeting all of our customers wants and desires. We provide short term rental golf carts for events, along with short or long term lease golf carts for security and/or maintenance purposes. We also service all makes and models such as Club Car, E-Z-Go and Yamaha.